The Hercules Clan was given as a reward if you were within the top 100,000 people after Jiraiya's Last Dance was over.

Clan Description
Thunder Lineage.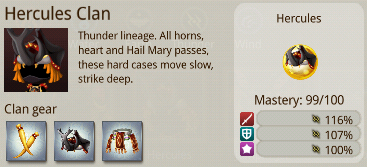 Clan Suits & Titles
The Hercules clan has 3 different suits to be worn. The first suit is the only suit available when you first join the clan, with the other 2 being unlocked as the player gains "Mastery" within the clan. Mastery is earned by wearing the clan's suit while on missions.
Novice Suit
There is no required Mastery level for this suit, just being a member of the clan unlocks it.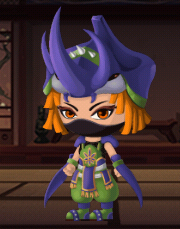 Hot Shot Suit
The hot shot suit is unlocked when a player earns the Hot Shot title, at 20 Mastery.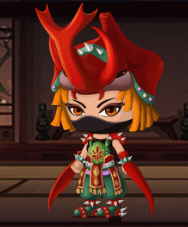 Grandmaster Suit
The Grandmaster suit is unlocked when a player earns the Grandmaster title, at 50 Mastery.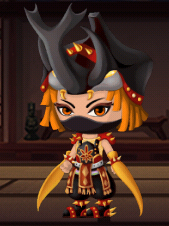 Guru Title
The Guru title, unlike the other titles, has no new suit unlocked when earned. The Guru title is earned when one reaches the maximum Mastery level of 99.
Clan Gear
Unlike other events, Herules Clan Gear was not avalable to obtain during the event. It was awarded based on your overall ranking.

Weapon - Horn Asunder
Armor - Hercules Helm
Tool - Beetle Belt
Rewards were as follows
‎(Ranking - Quantity: Weapon/Armor/Accessory - Quality)
1 - 6/6/6 - Gold
2~5 - 5/6/5 - Gold
6~20 - 4/5/4 - Gold
21~50 - 4/4/4 - Gold
51~100 - 6/6/6 - Silver
101~300 - 5/6/6 - Silver
301~500 - 5/6/5 - Silver
501~750 - 5/5/5 - Silver
751~1000 - 4/5/5 - Silver
1001~2000 - 4/5/4 - Silver
2001~5000 - 4/4/4 - Silver
5001~10000 - 6/6/6 - Bronze
10001~15000 - 5/5/5 - Bronze
15001~20000 - 4/4/4 - Bronze
20001~30000 - 3/3/3 - Bronze
30001~40000 - 2/2/2 - Bronze
40001~100000 - 1/1/1 - Bronze